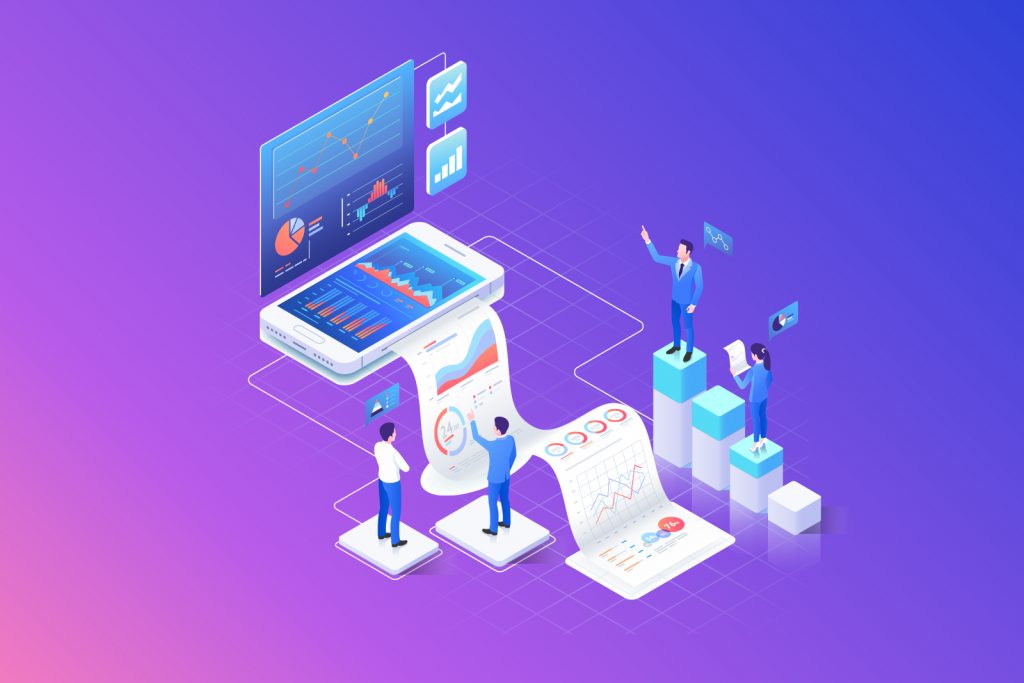 We're nearing the end of March, which means there's only a couple short days left until Easter! It's coming a little early this year, landing on the first of April. Most retail stores are readily prepared for the candy-infused holiday well in advance. By February, sometimes even earlier, many stores have their Easter-themed merchandise up on the shelves.
Why is this holiday such a worthwhile marketing opportunity? According to the National Retail Foundation, the 2017 Easter holiday raked in over $18 billion in sales. And over 90% of consumers surveyed plan to spend the same or more in 2018.
Although the most popular items tend to be food, candy, and various gifts, any industry can utilize the upcoming holiday in their marketing. With only a couple days left, now's the time to implement an Easter-themed marketing campaign, if you haven't already. Below, we've collected a few of our top favorite egg-cellent Easter marketing campaigns from previous years.
If you remember any creative holiday marketing tactics we missed, be sure to let us know. Hoppy marketing!
1. Aldi
Aldi isn't often in the spotlight for creative advertising. However, in 2016 the German brand used the Easter holiday to advertise their affordable, healthy holiday dinner. The deal, that cost about £24, included a leg of lamb, vegetables, two bottles of bubbly, and hot cross buns for eight people. The campaign's focus was on the face that a traditional chocolate Easter Egg cost about £3.80, and consumers could get an entire meal for the same price (£3.80 per plate) at Aldi.
Rather than use the traditional weekly newspaper ads for this campaign, Aldi opted for sweeter tactic (literally). The store created a large chocolate sculpture of a dinner table to visualize the concept of getting a full dinner for the price of chocolate.
Aldi "employed the work of Jen Lindsey Clark, [a] chocolate artist, to create a full-sized table with a roast dinner made entirely of chocolate."

Photo courtesy of Marketing People
Although Aldi's does sell chocolate and candy in their stores, this is a solid example of how businesses who aren't directly in the candy industry can utilize holiday marketing. One of the best ways to ensure your marketing campaign sticks out from the crowd — regardless of industry — is to think outside of the box. You can compare the price and value of your product to the common chocolate Easter egg, or hire a chocolate sculptor to design an edible replica of one of your products.
If you don't think chocolate art is the right fit for your business, Aldi has used traditional video advertisements around Easter, as well. Their 2015 "#AldiFavoriteThings" campaign was simple, yet effective.
2. Cadbury
Being one of most well-known candy brands, we had to add them to this list. Like most on this list, Cadbury has created so many memorable Easter-themed campaigns we couldn't narrow it down to just one. Here are a couple of Cadbury Easter campaigns from over the past few years:
Bunny's Been Busy
In 2016, Cadbury promoted the hashtag #EggsEverywhere to go along with their "Bunny's Been Busy" campaign. The 30-second television ad featured an animated bunny, who's been busy leaving chocolate eggs to children everywhere. You can view full the advertisement here.
As effective as this campaigns was, it's actually not too complicated for any business to recreate something similar. The "Bunny's Been Busy" campaign is simply visualizes the well-known, traditional story that a bunny brings chocolate and candy for children to find on Easter morning.
Easter Egg Campaign
Contrastly, their Loch Ness monster stunt is a bit more creative, gorilla-like advertising. Every year, Cadbury has their Easter egg hunt. In 2016, the brand changed it up by creating three large eggs and placing them in Loch Ness to make it look like a sighting of the Loch Ness Monster.

Photo Courtesy of The Drum
Why did this seemingly random marketing tactic work? The senior brand manager for Cadbury Easter, Charlie Miceli, said, "by teasing the mystery of Loch Ness, we're celebrating the playful magic of Easter time and Nessie herself."
Although in the candy industry, Cadbury's campaigns are a great example of just how far brands can stretch the Easter holiday into their marketing — even if you're not in the candy industry. For example, a company who sells boats or fishing gear could have crafted giant eggs and placed them in Loch Ness. Or a lumber company could craft giant eggs or a giant bunny to use as the Easter-related piece of their campaign.
3. Asda
Like Aldi, Asda is a grocery store that took the idea of chocolate marketing literally.
In 2016, Asda advertised that they were selling over 20 million chocolate eggs in their stores. And to produce that many eggs, they'd need one large hen — in this case, a giant chocolate hen. The commercial showed the giant hen being delivered to its coop (or Asda store) where it would lay the "fresh" chocolate eggs they have for sale.
Although this was a couple years ago, we can't help but picture the giant head (also while singing or humming "she's a lady") thanks to this memorable ad.
It might not always be true that bigger is better, but when it comes to holiday marketing — thinking big, in a creative sense, is almost always better for your brand.
4. Co-op Food
Sometimes, in order to think big, you have to think small. In another gem from 2016, the Co-op Food organization went on the hunt for "good eggs," by using a hidden camera to find people who would show small acts of kindness.
In what's been dubbed the "Co-op Arm Eggsperiment," a man with two broken arms sits on a bench, struggling to eat his lunch. The 40-second video captures a handful of people who sat down to help the man eat his sandwich and drink his water. They were then given a chocolate egg for "being a good egg."
This ad does a wonderful job reminding us that sometimes we can get caught up in the materialistic aspects of the holidays and forget what's really important: being kind and showing love to others; whether it be your friends, family, or a stranger with two broken arms.
Recap
Remember, you don't have to be strictly in the retail business to utilize Easter in your marketing strategy. There are countless ways you can mix the holiday into your marketing strategy. What and how you choose to do it really depends on your brand's or campaign's goal.